Thank you for supporting Make-a-Wish Hawaii and their Jingle Rock Run presented by Road Builders Corporation. Please visit OUR PHOTO GALLERY below for full resolution images!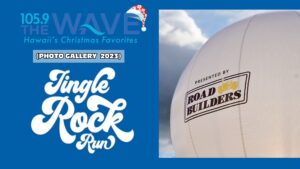 ---
105.9 The Wave will be joining Make-a-Wish Hawaii's annual fundraiser Jingle Rock Run – presented by Road Builders – as they return to Ko Olina, Oahu on Sunday, December 3, 2023 from 2 p.m. to 6 p.m.!
Make-a-Wish Hawaii's Jingle Rock Run is a 2.5 mile walk-run on paved sidewalks and asphalt street course that goes through Ko Olina Resort's property and along the Ko Olina Lagoons.
You can buy beverages and food from the food trucks on site, enjoy keiki activities, and relax under the large tents set up near the various stages while a DJ plays music to keep your spirits jumping!
At 3 p.m. the official start of the Jingle Rock Run festivities begin.
When we get closer to 4 p.m., we'll remind parents, guardians and keiki to head over the the Keiki Sprint area for their warm-ups and age division race areas.
Leading up to the 5 p.m., another round of call outs on the PA system to gather up behind the Starting Line for the official horn to start the 2.5 mile walk-run! Feel free to dress up in Christmas-y outfits in celebration of the holiday season! Matching outfits and pom-poms are welcome additions on the course!
The course is a loop and you'll be welcome to enjoy the DJ'd music, rest a bit under the tents before continuing your Aloha Sunday evening!
---
Images below from the 2022 Jingle Rock Run presented by Road Builders at Ko Olina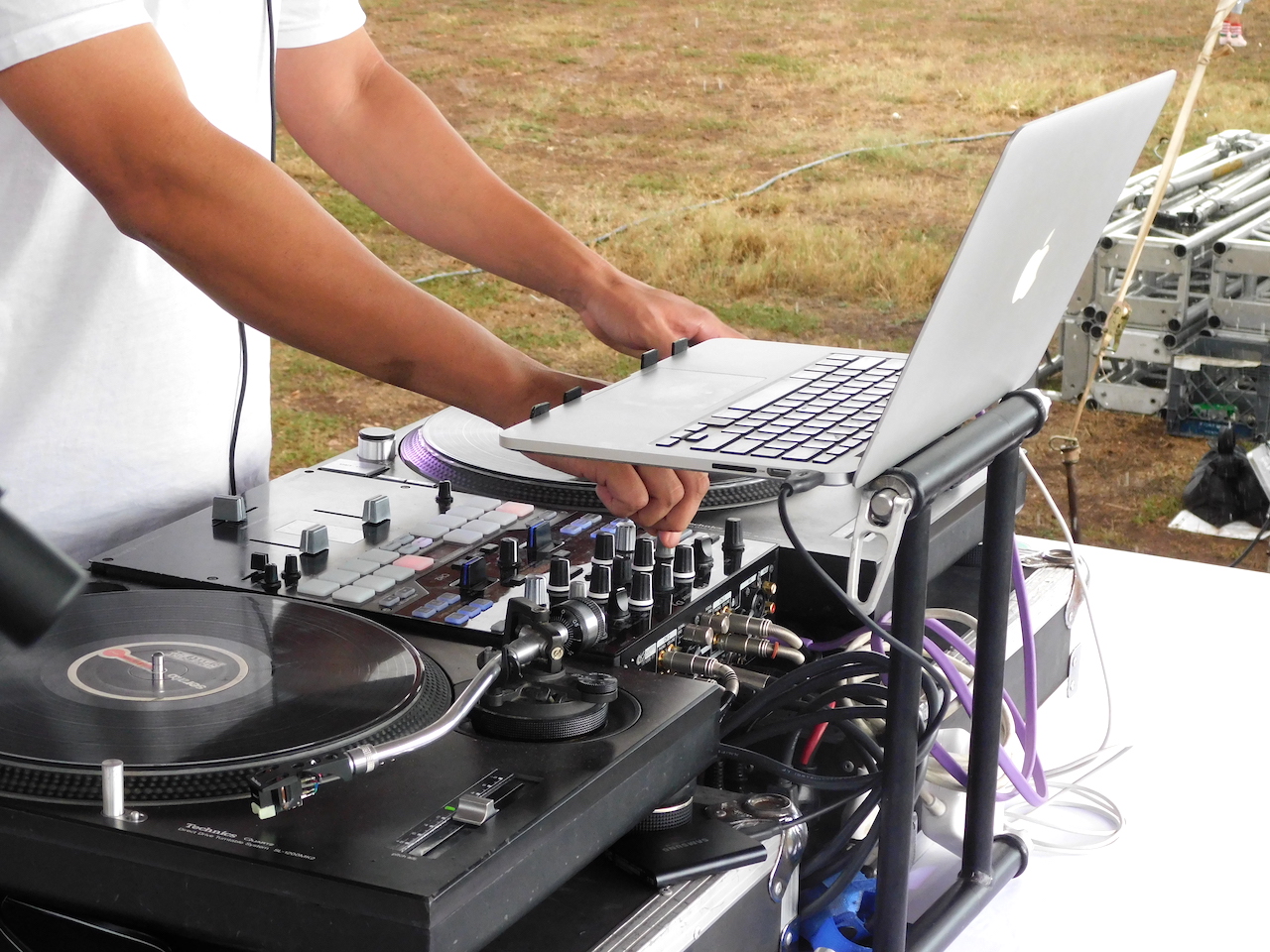 (December 4, 2022 – Ko 'Olina Resort) DJ Technique checks his equipment before the official start of the Jingle Rock Run