For current Press Releases, go to MauiCounty.gov and scroll down their Home Page for "Press Release" tab.
---
In addition to Hawaii Red Cross (link in image above), the following are official sites that are receiving donations and volunteer sign-ups for Maui:
Maui Food Bank – To donate, to volunteer 
Maui Humane Society – Information to report missing pet, donations, to foster a pet
Maui Nui Strong – resources for Maui Wild Fire Relief including links to Maui Strong-Hawaii Community Foundation and Maui United Way
Maui Recovers is the official recovery information site for those who need to return to their property, learn about local utility access and general all-around guidance following the August  8, 2023 wildfires in Lahaina, Upper Kula, and Kihei.
---
---
HAWAII
Iam Tongi (Winner of "American Idol" Season 6 [overall Season 21]) will be in concert December 9, 2023 at the Blaisdell Arena. Pre-sale tickets for Hawaii residents are now on sale through Friday, September 29, 2023 (then will be available to the General public at 10 a.m. September 29, 2023) at Ticketmaster.com (Rick Bartalini Presents)
**For Iam Tongi's concerts on Maui at the MACC CLICK HERE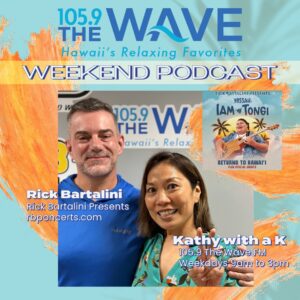 Aloha Festivals returns across all islands this month and for Oahu: Saturday, Sept. 23rd – The 69th Annual Waikiki Ho'olaulea; Saturday, September 30th – The 75th Annual Aloha Festivals Floral Parade presented by Alohilani Resort Waikiki Beach… (Aloha Festivals)
The Mid-Autumn Festival – also known as the Moon Festival – will be celebrated on Friday, Sept. 29th and Saturday, Sept. 20th – at the Chinatown Cultural Plaza in Chinatown Honolulu. Family-friendly, free admission and open to the public. You can do some shopping with food vendors, craft booths, and enjoy live entertainment.. (Chinatown 808)
---
WORLDWIDE
"Beckam", a four-part docuseries on Netflix will have personal home video and commentary about the footballer (soccer player) David Beckam and highlight his rise in sports, entertainment, and pop culture. Yes, even his wife singer-fashion designer Victoria Beckam will be in front of the camera! Some not-safe-for-office language: YouTube
"John Wick" movie fans may be curious about the new Peacock streaming series "The Continental", which gives an origin story to the "neutral zone" property in the film franchise… (Yahoo!)
Sometimes you don't want to flip the photo…and why should actor-producer Zendaya 🙂 Fans scrambled seeing her ring finger sporting a ring while they were just showing you a baseball cap… (E!)
Actor-producer Gabrielle Union and husband athlete-entrepreneur Dwayne Wade say they work at their marriage and family health daily. Even so, there are easier days and today, it's about talking – sometimes shouting 🙂 – it out… (People)
Red light. Green light: inspired by the Netflix series "Squid Games", a real life (without losing your life!) competition show will have 456 contestants vying for the $4.56 million prize… (Entertainment Tonight)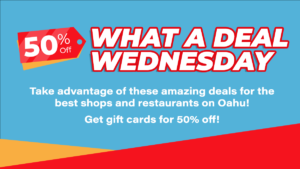 "Dancing With The Stars" may have to pause their return date of September 26th… (US Magazine)
OWN's Oprah Winfrey admits that for her, she wants to work and earn her health 🙂 When talking about weight loss drugs, she said… (People)
Singer-actor-author Britney Spears' memoir, "The Woman in Me", will be available October 24, 2023 and a special movie re-screening of her movie, "Crossroads", will play in select theatres on October 23rd and October 25th, 2023… (Entertainment Weekly)
Singer-songwriter Lana Del Rey was seen "working" at a Waffle House earlier this summer and she jokes about the viral video in recent interview… (Too Fab)
Thankfully Taylor Swift fans aka Swifties did not dismantle the interwebs 😉 playing along for Ms. Swift's Easter eggs… (Yahoo!)
Vanna White will continue on as "Wheel of Fortune" letter-turner for two more years as new host Ryan Seacrest steps in after Pat Sajak's retirement… (USA Today)
Actor Chris Evans credits his wife actor Alba Baptista for helping him find his work-life balance… (Huff Post)
Passings: Singer Irish Grinstead, may be best known as one-third of R&B group 702, has died at age 43.  (USA Today)
(Below) 702's Billboard Rhythmic Chart Number One from 1999
Model-entrepreneur Giselle Bundchen talks being on the wagon, post-high profile marriage to NFL's Tom Brady and other relatable life moments… (Too Fab)
Have you tried out for the reality competition show "Survivor"? Do you want to try again 🙂 (Entertainment Weekly)
An open secret is how Hallmark Channel's Holiday movies are fun to watch. Their 2023 Christmas schedule is up now… (People)
Daytime talk shows lead by actor-producer-director Drew Barrymore, singer-actor Jennifer Hudson and others have decided to wait on returning to their live and recorded programs amid the Writers' and Actors' strikes… (Yahoo!)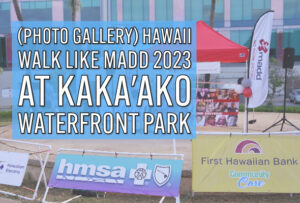 NSYNC reunites for the "Trolls Band Together" movie soundtrack, which stars bandmate Justin Timberlake… (Yahoo!)
Now streaming on Amazon Prime and theaters, "A Million Miles Away", a true story about a migrant farm worker who worked their way to NASA's Space program to become the first Mexican American to live and journey into space on the U.S. Space Shuttle STS-128, played by Michael Pena… (People)
Also, it's one thing to watch a movie about astronauts, it's another thing to read their official bios on NASA's site!
Singer-actor-director Madonna's Pepsi TV ad some 34 years ago never aired because her music video for "Like a Prayer" was "controversial" at the time of its release. The soft drink company along with the artist have released it with a new message… (Too Fab)