Buy your tickets today for JOHN CRUZ "ACOUSTIC SOUL – 25th Anniversary Concert" at Blue Note Hawaii in Waikiki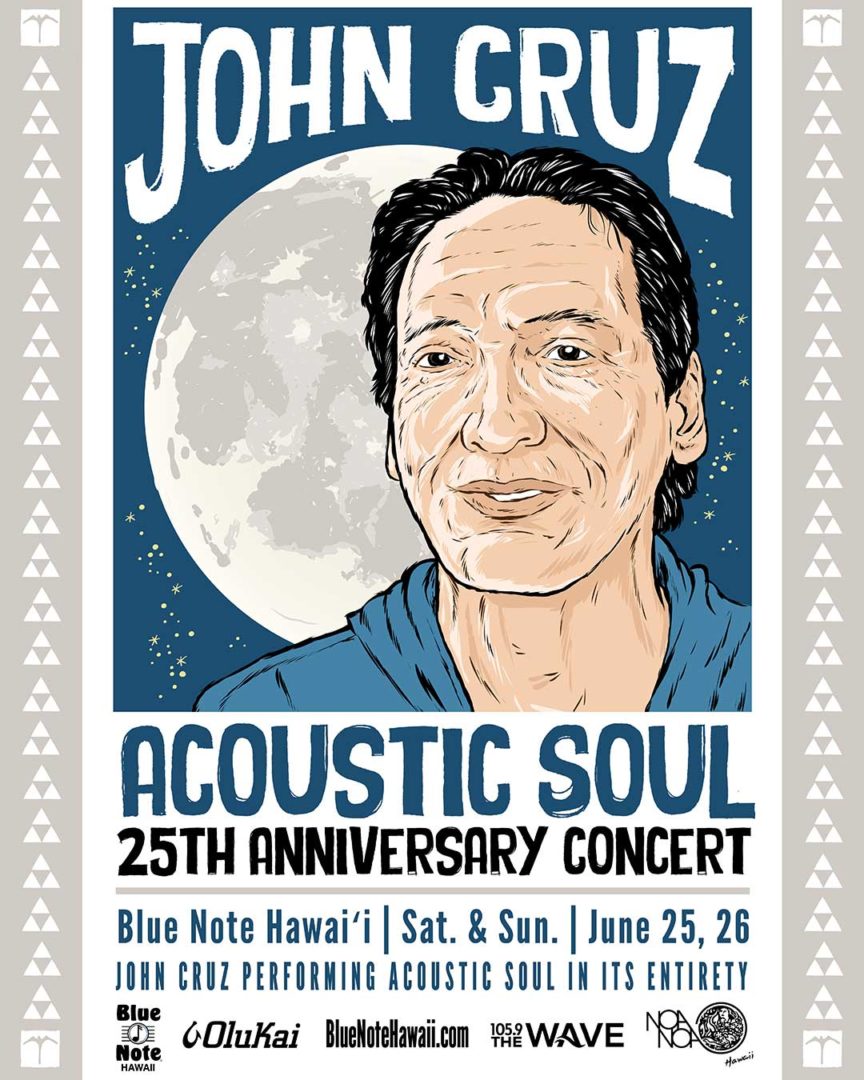 105.9 The Wave presents
John Cruz 
Acoustic Soul 25th Anniversary Concerts
On June 25 & 26, (2022) John Cruz takes the stage at Blue Note Hawaii to celebrate the 25th anniversary of the release of his iconic album, 'Acoustic Soul.' John will play every song on the album – bringing the record and era to life with stories and special, musical guests.
Join us for a once-in-a-lifetime opportunity to revel in the soulful energy of one of the best selling Hawaii albums of all-time and the artist who created it. 'Island Style,' 'Shine On,' 'Sitting In Limbo' and many more favorites – Hawaii anthems and the soundtrack to so many of our lives, the songs and memories await.
"A new experience after all these years! Playing every song from 'Acoustic Soul' at one concert for the first time ever," shares John. "This album changed my life and the late '90s were chock full of amazing, joy-filled times. Looking forward to marking 25 years since the album's release – singing these songs and reconnecting with friends and fans. So happy and lucky to be able to do this tour now."
SET LIST
John will play each song from 'Acoustic Soul' interspersed with additional, heartfelt compositions spanning his entire career.
ACOUSTIC SOUL
Island Style
Shine On
Sitting in Limbo
Mama's Lil' Baby
The Way We Used To Do
Impossible Anna
Sittin' Around
Kawailehua'a'alakahonua
The River Runs
Kahala Moon
Tickets $35-$45
Watch JOHN CRUZ Music Videos