JANET JACKSON returns for TWO concerts at the Blaisdell Arena – March 8 and March 9, 2024!
Rick Bartalini Presents will once again offer their exclusive geo-limited presale for Hawai'i residents starting Saturday, November 18, 2023 at 10:00 a.m. HST for one full week before tickets go on sale to the continent on Saturday, November 25, 2023 at 10:00 a.m. HST.
NEW – Buy Now, Pay Later Program. For those where money might be tight right now, you can now spread the cost of your tickets over 6 to 12 months interest free, when paying by credit or debit card. Look for the flexible payment options at checkout at Ticketmaster.com for March 8, 2024 and March 9, 2024.
AND for the first time ever, Rick Bartalini Presents will utilize all-in pricing. Ticketmaster's new all-in-pricing feature displays the final all-in cost of each ticket, including all fees, as fans browse seat selections on the ticket-selling platform, allowing consumers to make informed purchasing decisions before entering checkout. Based on feedback provided by concertgoers, Rick Bartalini Presents believes that the feature will go a long way toward addressing the frustration that fans have been feeling over hidden fees and also make the process of shopping for tickets more pleasant and seamless.
This is the first time ever that all-in pricing has been offered at the Blaisdell Arena.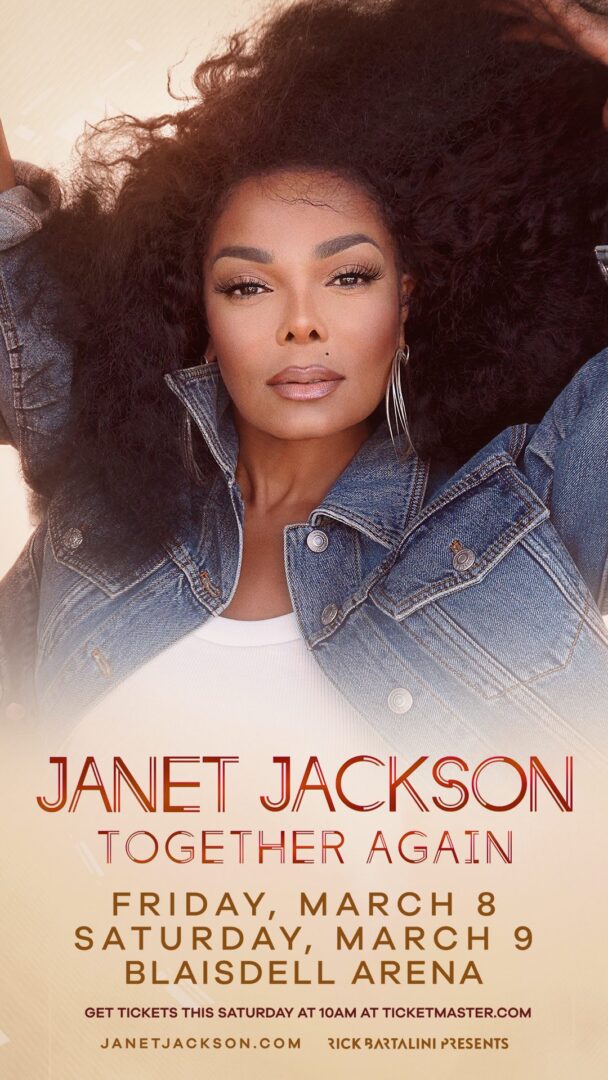 105.9 The Wave has your chance to WIN TICKETS to experience Janet Jackson – Together Again on March 8, 2024! Listen to Kathy With a K weekdays at 12 p.m. now through Wednesday, November 22, 2023 for your chance to call (808) 356-1059 and you could Win a Pair of Tickets!
Congratulations to Dean of Kaneohe – Mike from Wahiawa – Kelika in Kaaawa – Alina of Ewa Beach – Annie in Waipahu! – Caitlin from Ewa Beach!…
Thank you for listening to 105.9 The Wave \m/
Mahalo to Rick Bartalini Presents!