A couple of weekends ago, I visited MORI by Art+Flea at South Shore Market in Honolulu.
Saturdays are active with the nearby Kaka'ako Farmers Market (currently on the corners of Ward Avenue and Ala Moana Boulevard) and the relaxed outdoor face mask mandate.
I had gone to check out the pop-ups and replenish my stickers and decals by Hawaii artist 7Sketches. "Sad Panda" was an instant favorite when I first saw it online and it's just #awwwwww inducing!
The artist had some stickers from a previous partnership with Hawaiian Airlines x 7-Eleven Hawaii x Harders Hawaii and the results were a series of stickers that showed that artistic cuteness in the form of window seat action! CLICK IMAGE for more…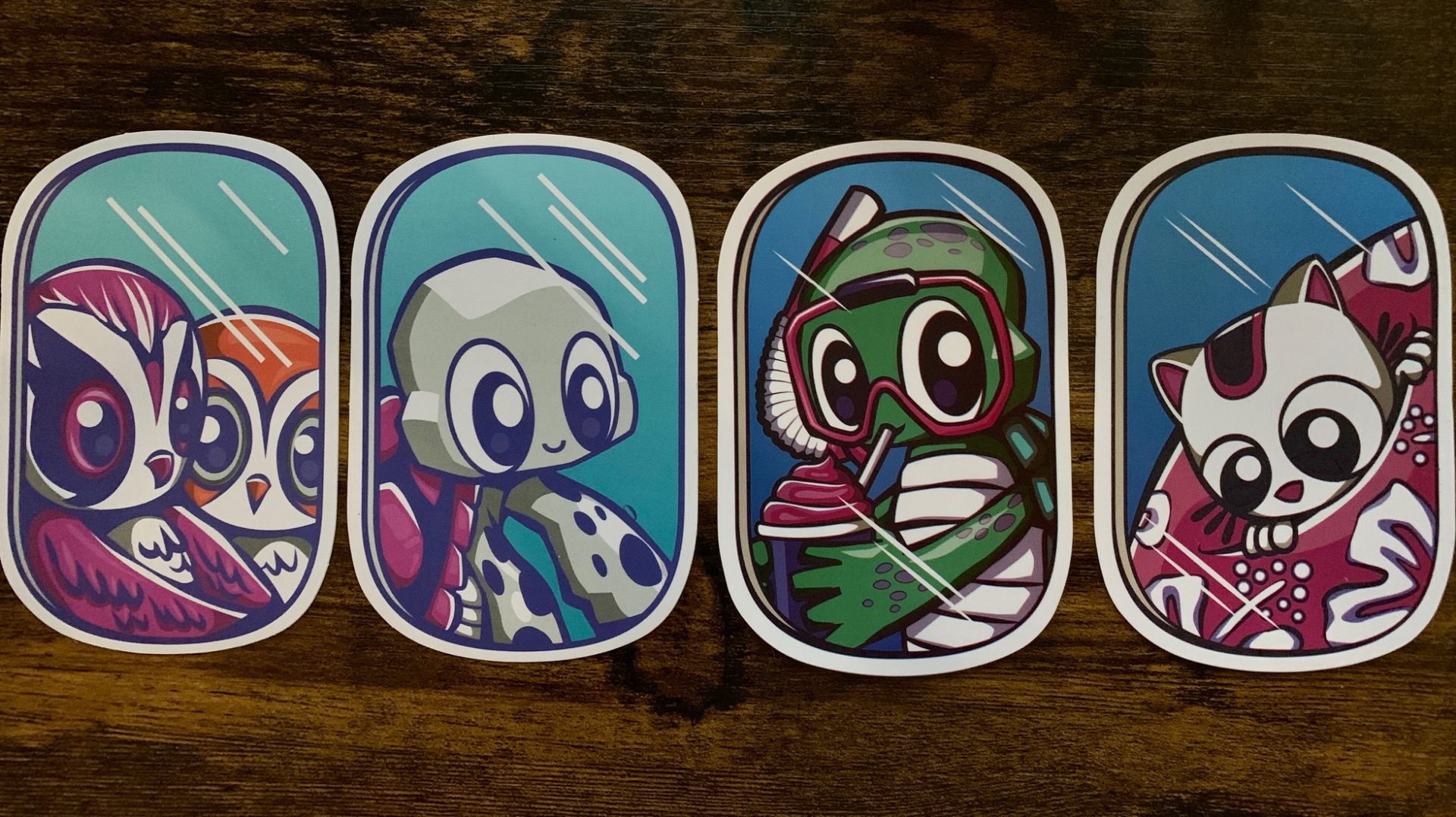 (above: These are a few of 7Sketches' designs for Hawaiian Airlines x 7-Eleven Hawaii – Harders Hawaii in sticker form he had on hand. Kawai!!!)
(above: My choice when flying out is the window seat on the right (and the window seat when flying into HNL). I do not fly as often as I would like to so any chance to look out the window and over a new landscape is wonderful to me! )
(above: Apologies if you're seeing this on your desktop 😉 I recorded this with the purpose of trying out the latest vertical-aspect on YouTube…)